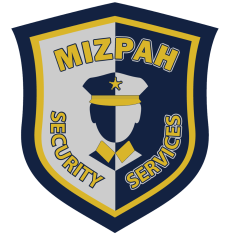 MIZPAH SECURITY OFFICER TRAINING ACADEMY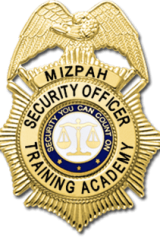 MIZPAH SECURITY OFFICER TRAINING PROGRAM (MSOTP)
We have a place for you in this exciting and challenging field! If you take the time, you will find what Mizpah Security could be for you. If you want to become a Private Security Specialist, you are called to serve in an honorable Profession. Mizpah Security Services, Inc., a division of Mizpah Security & Training, Inc. is committed to the training, formation and certification of men and women who want to enter this exciting field and become Private Security Specialists.
If you are ready to start immediately, just follow the instructions in Enrollment & Fees, and you will be automatically enrolled in our Mizpah Security Officer Training Academy. You will receive a welcome letter as a student, you will also receive instructions to enter your Virtual Classroom Classes as soon as is completed!. All instructions are taken online from the comfort of your home or office. Classes are designed for self-learning, you just have to answer a few simple questions at the end of each chapter and answer the exams, all this to be completed through the Internet.
Upon successful completion of the program, we will send you your professionally designed credentials "Your Private Security Specialist ID". Also a beautiful 8.5X11 certified diploma to be placed in your office or any other wall and a "To whom it may concern" certification letter signed and stamped with your name and Private Security Specialist number. Finally you will receive from us a personalized Badge with your Security Specialist number. The Sheet / ID takes 6 to 8 weeks for delivery due to customization. The total price of the educational program is $895.00.
---
---
New security officers must pass a thorough background check and drug test. At Mizpah Security Services, Inc., training is continual and intensive. It is of paramount important to us that every officer stays abreast with recent practices and laws mandated by the Massachusetts Division of Professional Licensure (MDPL). Our top-tier security education is as follows:.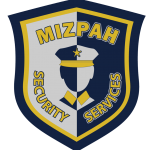 349 High Street, Holyoke,
Massachusetts 01040
Phone: 1+ (800) 631-5493
info@mizpahsecurityservices.com