Code of Conduct for Security Guards and Supervisors
DO's:
1. Keep this booklet/pamphlet with you while on duty.
2. Always obey and follow the policy of the company/department.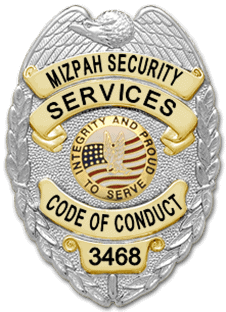 3. Wear your proper uniform.
4. Your uniform should be neat and properly ironed.
5. Your shoes should be neat and polished.
6. If you have a beard, shave daily/keep beard and mustache trimmed.
7. Ensure that you have a proper haircut.
8. Dress properly in case uniform is not issued to you.
9. Display your identity card on your person while on duty.
10. Be punctual.
11. Be alert and vigilant.
12. Be polite and courteous.
13. Be enthusiastic.
14. Be respectful to all customers/visitors.
15. Be aware of the Company's locations.
16. Greet and reply the greetings in a friendly way.
17. Keep yourself healthy and fit.
18. Stay calm with an angry customer.
19. Deal respectfully with lady customers.
20. Know your senior staff.
21. Inform your supervisor/superiors about any unexpected or emergency situation.
22. Ensure secrecy of Company information.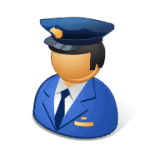 23. Make sure you know your duties/responsibilities at every post.
24. Proper duty handing over should be carried out.
25. Be cooperative and build a good relationship with all.
26. Be available and flexible for any Emergency duty.
27. Do simple stretching exercises every hour while on duty.
28. Keep yourself updated about functional processes and procedures.
29. Maintain your cool while speaking over telephone.
30. Be aware of the vulnerable areas, security threats and emergency exits at your location.
31. Ensure that the premises are secure after business hours.
32. Carry a strong flashlight with you for night duty.
33. Keep a list of important telephone numbers with you.
34. Be aware of the actions to be taken in case of any emergency.
35. You should know how to frisk and check visitors if required.
36. Keep an eye on the movement of personnel and vehicles in your area.
37. Be aware of hiding places in vehicles which have to be checked.
38. Carry out regular patrolling of your area of responsibility.
39. Ensure that all security gadgets in your area are working properly.
40. Report any breaches of Security to your superior immediately.
41. Ensure proper key management.
42. Ensure that display vehicles are secured.
43. Barriers to be down/gates to be closed when not in use.
44. Make sure the first aid box is available in your post and is to be used in an emergency.
45. Make sure you know the types of fire extinguishers and how to use them in case of an emergency.
DON'T's:
1. Do not leave your post unless permitted by your supervisor or for patrolling.
2. Do not allow entry to any unauthorized person into the premises without permission.
3. Do not come to work under the influence of liquor/narcotic substances.
4. Do not smoke while on duty.
5. Do not chew gum or tobacco while on duty.
6. Do not sleep on duty.
7. Do not engage in unnecessary conversation while on duty.
8. Do not take leave without permission.
9. Do not argue with or shout at customers.
10. Don't be busy in secondary matters while on duty.
11. Don't indulge in rumour mongering.
12. Do not use company property or services for personal gain.
13. Do not entertain your friends/relatives in the guard post.
14. Do not listen to music while on duty.
15. Do not bring electronic devices to the work place.